We all know the struggle of losing weight and getting fit. I used to be 33lbs overweight and had a deep confident crisis. I hated myself in the mirror, never found myself interesting anymore. On the other side, the high cholesterol and low blood pressure I have had stroked me more often than ever. I tried to have a regular exercise, not that I did not want to, but I found out my body wasn't quite ready. Or perhaps I just haven't figured out of what kind of diet that would suit me.
Download Our Free Mobile App
🥗 Balanced advisor for everyday cooking
💪 Get the body of your dreams
Even though living in the age of fitness apps have brought so much benefits to us millennial generation. Some app can track your exercise, some can monitor your diet, and probably one day we would be able to plant a chip on our body, to send daily commands through our phone to track our blood streams and enforce us to exercise on regular basis, auto-scheduling our unconscious mind. I am not sure how advanced it is going to be in the future. But there is always an ugly truth to everything – research stated thatmost fitness apps only work for people who already know how to be healthy.
Rest assured my friend, I am not a health expert and I don't know how to be healthy, but after researching for a little while I think some apps are meant for people like me. I don't know how much calories I will get by eating a low fat yoghurt, or fresh salmon sushi rolls. I have no idea whether mashed potato would be a better substitute to French fries, or low carb beers would be a better substitute to common craft beers available in the market. I am uncertain whether my body will cope with having no dinner everyday. All I know is I am cutting down sugar, carbs, and junk food intake for the healthier and better looking me – because I don't feel the need to pressure
myself counting calories or following a strict fitness diet.
If you think we're in the same boat,then we might need the same thing. An app that would tell us what's best to eat according to our lifestyle without squeezing us too much. Or simply to give us a minimum advice on what's best exercise method that suits our blood type. No high expectation on ourselves on being healthy, because we've had enough daily pressure. Now if you still agree with me, have a look what I found.
I've explored a newly launched app named Body24. This app helps me on giving advise based on my preferences. Tried couple of different fitness app but seems like most of it are focused on numbers, or forcing you to track your nutrition intake. Some of it even requires additional purchase to unlock special accesses! So much hassle for someone like me who just love a simple weight loss diet!
After two months of use, I found Body24 has become my new
motivation because of one simple reason: it never meant to push me too hard (and yes that's the only reason!!). I'd give you a clue to decide whether or not to go with it – here are some pros and cons I have concluded after using Body24:
The 5 Pros
The interface is very friendly and easy to use. I mean it is super simple that even my grandma can play around with it. You will know where to navigate and getting the features you want.
It gives integrated personalized advisesthat will understand your diet requirement and fitness capability based on your preference and personal information so you can follow it at your own pace.
IT IS FREE. No subscription fee, no additional feature that requires purchase – zero dollars included!
It helps you make the optimal eating schedule so you will just have to follow and get used to it for a certain period of time.
It helps you count the number of steps made and calories burnt so by the end of the day, you can monitor your progress.
The 5 Cons
If you love going hard on your exercise and your diet, this app is probably too light for you.
It does not have a community that we can share ideas with like Weight Watcher (I hope they would add it in the future!)
Just like every other fitness programs, it takes sometime to be where you want to be.
It is still on beta version as the app is newly launched. Expect many  updates while they are perfecting it.
This app is focusing on systematic weight loss program, not displaying exercises. So if you have a different goal in your fitness plan then this is not the right fit (this feature should be availible soon).
Features & Benefits
Fitness plans made for all is not a good alternative.
Every individual has different fitness level and takes only exercises that fit their capability, as many health experts suggested. Personalized tips and plans would be a great perk for everyone to have, and this is a beneficial feature I found in Body24. The app emphasized on personalization and flexibility, as it has been suggested on its website. I will elaborate to you some of its features and benefits below:
Personalized Daily Recipes
One of its best personalized feature includes granting you access to recommended daily cooking and other cooking inspirations catered just for you using the right algorithm based on personal data and preferences. So answer truthfully and carefully before you started using the application to ensure you'll get suitable fitness plans and of course, good recipes.
Integrated Weekly Exercise and Meal Plans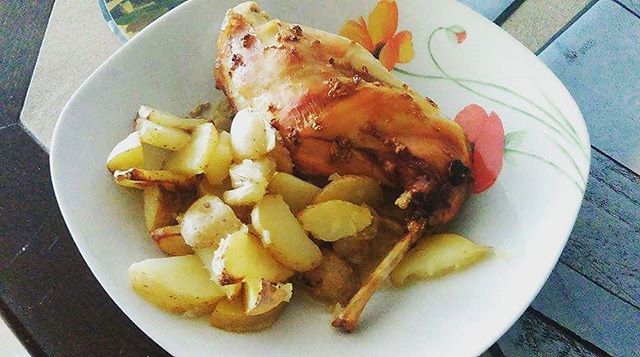 The essence of having all these fitness activities and meal plans integrated is to maximize the progress of your weight loss in the best, healthiest way possible. Body24 will regularly connect your daily workout with the meals selected for you that will skip you from wondering what would be a good meal to go with today's exercise. You get to see different options that meets your needs instead of having to browse through so many options in Google. Remember, keeping a good variety of food will provide different nutrients to our body and help us maintaining an interesting diet too. However, it is best to eat with the right recommended amount to avoid any excessive nutrition intake! Sometimes the app may recommend you some non-compulsory, heavenly food such as dessert, chocolate, or ice cream as a treat in between your ongoing diet – keep your impulsive behavior in control over these temptations!
Steps and Calories Counter
Other feature I love the most includes counting the number of steps you made each day and how much calories burnt. If you find it necessary to have a regular weekly evaluation to your weight loss program, this app will support your wishes. They would tell you how many calories you've lost in the week. They would tell you how much percentage of fat you need to get rid of your body according to your goal. It would not enforce you to see the result as soon as possible, but only to keep track of your progress.
Remember – no stress. Weight loss should not be depressive and exhausting. It should not be all about numbers and only goals. It should be fun, healthy, sustainable, and also good for your metabolism. A journey you would love to look back one day or simply applying it in another couple of years when its needed again. Seeing only short term not only unsustainable but will also be harmful for your health and mental well-being.
Drinking Watchdog
Another interesting feature from Body24 is the drinking watchdog. A healthy body relies on how much it supplies water, because water is the source of life. Body24 understood this need hence they created a feature to watch your everyday H2O intake so you will keep your body fueled for the day. Sometimes we keep forgetting drinking water and instead having excessive coffee in the morning, lemonade in the afternoon, and wines at night as a substitute to water – what else could be better than caffeine, sodas, and alcohols, right? But really having a reminder would help. Now the hardest thing I need to do is preparing a bottle of water every morning. Thanks technology.
Dinner After 5PM? Why Not!
Above all, if I were given a chance to tell you one thing I hate the most in weight loss programs is the restriction of having dinner after 5pm –how hard it is not to? Rest assured because Body24 will not restrict you from enjoying your favorite dinner in a healthier way. It's a different meal time habit that will not stress you out. The only thing you need to do is let them know your preference on this.
The app is still free with all the promising features but you know the drill – it's a new business, there will still be a lot of room for improvement that requires a bit of patience and a bit of participation. But if you think all the features mentioned above fits you well with your lifestyle, why not giving it a try? Personally it is essential for me to have fitness programs that offers a lot of flexibility that suits my lifestyle – the more flexibility they give, the more possibility it is to be sustainable.
How to Download
Head to Body24.org and click the Download Now button.
What Do Other People Think?
It is unfortunate that I could not find many reviews online yet up to now, but some positive reviews I found across their social media
channels we're highlighting on its personalized features. One of the customer said he was "looking for a personal trainer to help me build some muscles, but eventually tried this app and it was the best I could choose." – and that's precisely what I thought about Body24. There were many pictures of customers online too, and it was quite significant how they are loosing weight in couple of months after strictly following the plans set up by the system. I've seen Body24 also posted some of their diet recipes – they are very simple, literally anyone would be able to make at home.
It wasn't as surprising to find limited reviews of this newcomer app, but I guess with all the possibilities they could be gaining more exposure and getting more customers to leave their genuine reviews next year. It is free and different than the rest – what would be the reason of not giving it a try anyway?
Other Similar Apps to Subsitute Body24
If you already give it a try and don't find Body24 suits you – there are tons of fitness apps out there with different features and different subscription fees to compare.
One of my favorite onecalled 8fit, but as any other already-popular app, 8fit requires you to pay additional cost if you're looking at some similar features to Body24. At first, they would ask you what your main goal is – and other standard profiles like gender, age, weight, height, and to estimate your body fat. The next step is going to be… money talks. $89.99 for one whole year to have adaptable workout, and $44.99 for a 3 months' plan. Not included additional features that will cost more while you're using the app.
BetterMen app is one of the top fitness app that emphasizes more on building muscles through exercises and meal plans. It is available for 7-day trial, while to get unlimited access to their customized fitness plan, you have to pay subscription fees.
Keep Training is available for free, and this app offers you some fitness exercises that you can choose to meet your fitness goal but it did not offer you the whole fitness plans like Body24, 8fit, or BetterMen. Other top apps like Lifesum, Workout Trainer, Seven, DailyBurn, and SworkIt, also offers similar features to Keep Training – a wide variety of exercises, from 10-minutes cardio, 20-minutes Yoga, stretching sessions, or pilates training. Some requires you to pay in-app purchase, some offers subscription with exclusive exercise trainings. Again, they do not offer personalized plans.
If you need something just to fill up your spare time in the afternoon orstart
morning fresh with some exercises, those simple exercise apps are definitely worth to check out.
There's so much options for fitness plans and so much money we could spend on fitness trainers and app. But if you're up to save a dime and love the all-in-one, personalized planners, have a certain goal in mind of your health and fitness capacity but in need of something with more flexibility, Body24 is the deal that worth a shot and offers you all-in-one package: convenience, affordability, and sports science.